Breakdown detection in refrigeration installations
Frigo Consult Tehnic AB has a wide experience and specialty knowledge regarding faults detection.
The combination of specific data regarding the compressors, valves, oils, and problems caused by contamination with a wide experience in the field makes the company Frigo Consult Tehnic AB be one of the most competent consultancy enterprises in the field of industrial refrigeration plants.
Analysis of compressor defects: what is their cause and how can we prevent them?
Why do the valves defect and when there is no reasonable cause for this?
Why do noises appear when the gas unfreezing process starts?
Why are there always leaks at valves flanges? and what solution can we find?
How is that possible for the pressure oscillations of some hundred bars to determine damage to the valves and pipes, leading to leaks and how can we avoid this?
Analysis of contamination related problems according to oil sample results
Why some systems do no reach the designed performance after some years of operation, although the compressors should run at requested capacity and what solutions can we find in this concern?
Why do some of the systems with valves register pressure losses in case of some applications we did not expect that to happen and how can we remediate the situation?
Why are there pressure rises at the treatment plant pump when gas unfreezing takes place and how can we fix this?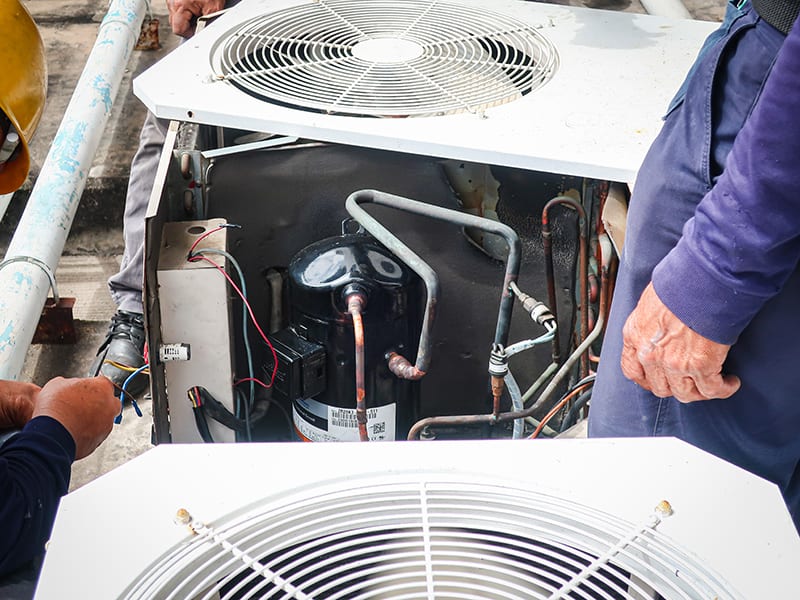 Breakdown detection in refrigeration installations
If you want to talk to a specialist, you can do it right now. Fill out the contact form and we will get back to you as soon as possible.